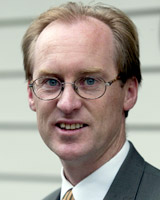 At least he practices what he preaches.
The property investor who caused controversy last week by telling people they should stop buying coffees and cars and going overseas on holiday doesn't buy coffee himself and owns a $15,000 car he bought two years ago.
New Zealand Property Investors Federation president Andrew King said his only real extravagance was a five-week holiday to Malaysia and Thailand with his family.
But he did admit to cracking now and then. His initial response was "none" when asked if he had any coffees. But when pushed he came back with, "Well, I have the occasional one."
King was a bit bemused by the ruckus his comments caused – he said he was just giving advice to people who want to buy a house but still want to live the high life.
"It's basic economics – you can have anything you want but you can't have everything you want. But it's about what you want in life. If cars are more important to you than owning a house then rent. But if they do want to own a house they are probably going to have to give something up."
And King said he followed his own advice when he bought his first house at age 24. He didn't own a car and his biggest luxury was buying lunch on Friday afternoon. He knew he would have to live a cheaper life if he wanted to be a homeowner – something he always planned for.
"It's about looking into the future and what you would like to have happen to you," King said.