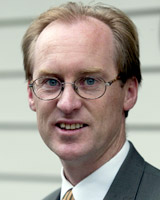 At least he practices what he preaches.
The property investor who caused controversy last week by telling people they should stop buying coffees and cars and going overseas on holiday doesn't buy coffee himself and owns a $15,000 car he bought two years ago.
New Zealand Property Investors Federation president Andrew King said his only real extravagance was a five-week holiday to Malaysia and Thailand with his family.
But he did admit to cracking now and then. His initial response was "none" when asked if he had any coffees. But when pushed he came back with, "Well, I have the occasional one." (more…)