ANDREW KING…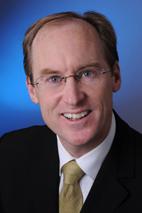 Andrew has had a love of property since childhood, saving for and purchasing his first home plus an investment property by the age of 24. He is a well respected participant in the New Zealand property industry, often called upon by the media for his views.
His passion for the property industry led him to developing the Auckland Landlord newsletter in 1996, which provided current and independent information to Auckland Property Investors. The newsletter grew into the well-respected national publication, Residential Property Investor magazine, which he sold in 2002.
Andrew was a committee member of the Auckland Property Investors Association for ten years, seven of them as President. He is currently the Vice President of the New Zealand Property Investors' Federation.
Andrew has spoken at property investment seminars, written for several magazines and newspapers, including the New Zealand Herald and Sunday Star Times. He has frequently appeared on television programs and documentaries and is often sought by radio stations to share his knowledge on property investment matters.
Andrew has written two books on residential investment property, both becoming National Best Sellers. His first book, The Complete Guide to Residential Property in New Zealand was awarded a premier NZ Bestseller award in August 2004 after just over a year in publication. Only one other New Zealand business book has received this level of achievement.
Andrew is highly active involvement in the industry has led to a great level of knowledge that he is now applying to find the best property managers for his clients.