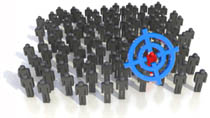 Whether you want to use a Property Manager or self manage your properties, we help make things a little easier for you.
If you need a Property Manager, we can do all the looking for you and help you find one that matches your requirements. This is a free service that doesn't stop once we have found you the perfect Manager. We keep in touch and should a problem occur in the future, you can contact us rather than your Property Manager directly. Let us sort out the problem.
If you self manage your property, we bridge the gap between having to do everything yourself and employing a manager to do it for you. We do the things that you currently don't do (but know that you should) or things that you find difficult. This leaves you to do the property management activities you have time for and do well, while ensuring everything else is taken care of.
Click any items in the service menu on the left for more information.
Unfortunately these services are not available in all areas of New Zealand.